Personal Growth and Emotional Wellness
Holistic and integrative Christian counseling for women
About
A new thing now can lead to big things later.
So glad you're here. Here's how we can start to get the ball rolling at A New Thing Counseling. A little bit of information. THE GUIDING PREMISE We can all experience feeling disconnected from ourselves and those around us. We can get highjacked by our own emotions, feel off center trying to please everyone or perform, controlling others wanting the best but it is costing us relationally. Life transitions that can overwhelm and we feel stuck. Isaiah 43:19, "See I am doing a new thing! Now it springs up; do you not perceive it? I am making a way in the wilderness and streams in the wasteland." This is a guiding principle in how I approach counseling; that God is working. We can discuss issues of faith or not, or discuss why faith issues seem to be a place of wounding rather than help. I work to provide a safe space to explore spiritual issues, examining the core beliefs that have been constructed from life experience. We all have a narrative that we create to make sense of what is going on in us, around us, and with others. We don't pay attention to it, and it is rarely accurate. I want to work with you in a way to build compassionate curiosity around your narrative, learn about it and find small changes that can lead to healthier flexible ways of responding. I truly believe people are not problems to be fixed, rather souls to be engaged, to be seen, heard, and understood. I understand the fears that come when we reach out for support. It feels big and scary, I like to look at small changes we can make that have big impacts over time. Ready to do some work? Let me join you. WHO AND WHAT I work with women ages 18 and up who are able to generally meet the demands of daily life. Women who are willing to work through and move past hurt and pain to begin healing and find a new way of relating and living. Women enter into counseling for a variety of reasons such as anxiety, depression, overwhelm with emotions, conflict, spiritual wounds, grief, and life transitions that feel like a loss or overwhelming. I will bring an integrative style to counseling. I believe it is important to address all parts of our humanity: body, soul, and spirit as we engage with your story. Together we will find practical tools for coping and develop choices to respond differently yet honestly. I am available for in person or virtual appointments. I do not take insurance and am considered out of network with your policy. I would encourage you to contact your health insurance customer support for understanding your out of pocket costs. I am happy to provide you with a super bill. A LITTLE ABOUT ME I obtained my bachelor's degree from Southwestern Oklahoma State University in Weatherford Oklahoma. I received my masters degree in counseling from the University of Oklahoma. I have 18 years experience. My work background includes a medical hospital setting, a group practice, and church setting. Each of these experiences provided me opportunities to learn and grow as a therapist. Being outside, connecting with my loved ones, and trying something new refuels me. WHAT'S NEXT? You have already started a good first step; considering your needs and who is a good fit for you. Next thing, you can request a 15 minute phone consultation. I learn about you and you learn about me. Then the next step would be to schedule a formal intake counseling session where we will dig deeper and together determine the desired new thing. Click on the "request an appointment" button to get started, or send me an email.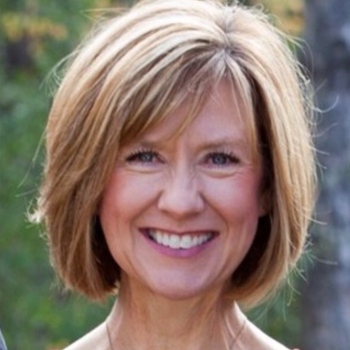 Brooke Gage
LPC
Services
An invitation to be seen, heard, and understood.
Anxiety
Communication Issues
Coping Skills
Grief
Loneliness
Mindfulness
Perfectionism
Peer Relationships
Relationship Issues
Self Esteem
Spirituality and Religion
Stress
Approaches
Cognitive Behavioral Therapy (CBT)
Breathwork
Christian Counseling
Emotionally Focused
Integrative Therapy
Mindfulness-Based Stress Reduction (MBSR)
Motivational Interviewing
Narrative
Strength-Based
Grief Counseling
Fees
Individual counseling session: $120
15 minute inital consultation: $0